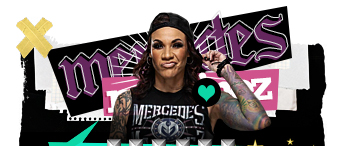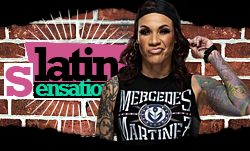 Mercedes Martinez
is known the world over as one of the very best. A grim-faced brawler with distinctive sleeves of tattoos, Martinez has been a fixture in the industry since 2004, serving as both the foundation and centerpieces of various women's divisions across several independent promotions. Martinez first appeared on WWE fans' radar as an entrant in the 2017 and 2018 Mae Young Classic tournaments, where she squared up against the likes of Shayna Baszler, Princesa Sugehit and Meiko Satomura. With towns and accomplishments beyond counting under her belt, Martinez has built the kind of career that is the envy and respect of anyone who wishes to call themselves a professional wrestler, and that's before she got to NXT. Imagine what she'll do now that she's here.
More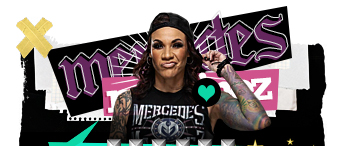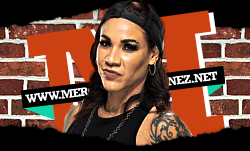 Show
: WWE NXT
Date
: Wednesday Nights
Time
: 8 PM ET
Channel
: USA Network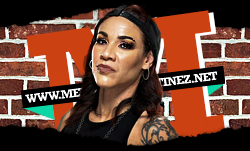 Channel
: WWE Network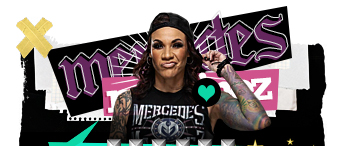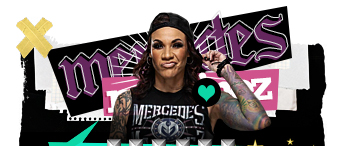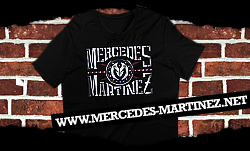 Your one stop shop for all your Mercedes Martinez apparel! Shop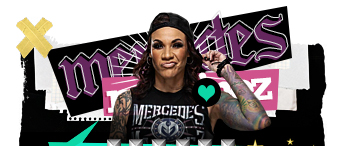 Have you ever met Mercedes or attended Live shows she wrestled? Do you have a fan experience you would like to share? Well look no further, here at Mercedes-Martinez.Net , we would like to hear about your experience with Mercedes. If you have any candids, scans, or stories, email us at MercedesMFansite@gmail.com. Full credit will be given for every donation!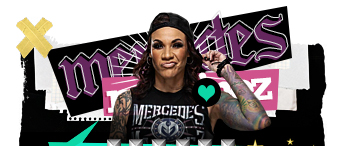 Mercedes-Martinez.Net is an approved source on NXT Superstar, Mercedes Martinez. We are in no way affiliated with WWE, or any other company. This is strictly a non profit fansite. No copyright infringement is intended. We do not claim ownership over any content posted on the site and give full credit to sources used. All photos, video content & media belong to WWE and all original source. We do not claim ownership of any content. All photos are being used under the Fair Copyright Law 107.copyright to their correct owners. If there are any problems with the information that we post please notify us to have it removed or credited.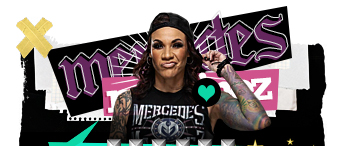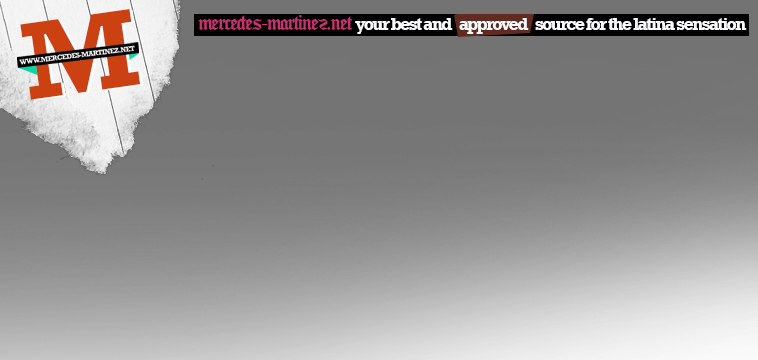 Io Shirai and Rhea Ripley vs. Dakota Kai and Raquel Gonzalez

Kai tags in Gonzalez. Ripley and Gonzalez trade strikes. Gonzalez knocks Ripley into her corner. Shirai tags herself in. Shirai lands a diving ranna that sends Gonzalez to the outside area. Shirai knocks Kai off the apron. Gonzalez catches Kai. After the break, Ripley is tossing Kai all over the ring. Gonzalez and Kai double team Ripley outside the ring.  Gonzalez and Kai take turns working over Ripley. Ripley manages to tag in Shirai. Shirai cleears the ring. Shirai lands a double knee strike to Gonzalez. Gonzalez falls out of the ring. Tiger Fient kick by Shirai on Kai. Kai kicks out.

Kai escapes Shirai's back breaker attempt and almost hits the Kairopractor. Shirai counters with a ripcord knee strike. Gonzalez breaks up the pin. Gonzalez picks up Shirai. Kai blasts Shriai with a boot. Gonzalez powerslams Shirai. Shirai kicks out. Mercades MArtinez pulls Ripley off the apron. Ripley hits her head on the ring steps. Shirai manages to make it back to her corner. Ripley pushes Shirai out of the way of a charging Kai. Ripley tags herself in. Ripley stumbles into the ring. Gonzalez boots Ripley in the face. Gonzalez hits her one-armed powerbomb for the win.

Winners- Dakota Kai and Raquel Gonzalez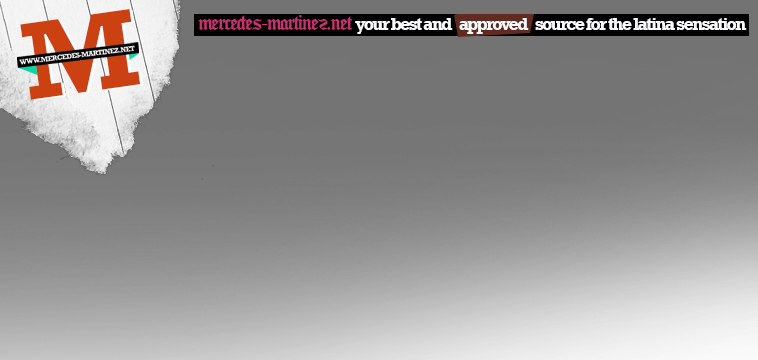 Mercedes Martinez & Aliyah vs. Rhea Ripley & Shotzi Blackheart

Robert Stone escorts his clients to the ring. Shotzi (helmet and all) drives her tank to the ring, then the former champ gets her own entrance. Rhea charges Martinez at the bell, and right away it's time for some ground and pound. Shotzi and Aliyah are legal, and Blackheart welcomes her to the ball pit, but it's really close to the wrong corner, so right after Aliyah kicks out, Shotzi has to dodge a swing from Mercedes. That lets Aliyah slam her down by the hair, and the heels have the advantage as we go to commercial.

Blackheart gets a boot up on a charge as soon as we return, then gets a sunset flip for two. Aliyah regains control and gets a nearfall of her own, then tags in her partner. The veteran sadistically picks Shotzi apart as Rhea can only watch. Blackheart gets free of a submission by putting Martinez's shoulders down, but gets hit with a butterfly suplex for her trouble. She kicks out, and escapes one suplex with a cradle and turns another into a DDT. Both women tag, and Ripley turns inside out with clotheslines. Knees follow, then a basement drop kick. Aliyah tries to escape, but gets grabbed and smashed with a facebuster. Mercedes breaks up the pin. She gets sent outside, and Aliyah is flipped into the corner. Tag, but Martinez grabs Shotzi. She gets pulled down into the ring, and both legal wrestlers are down. Rhea goes to deal with Martinez, and there battle ends with a power bomb over the barricade onto the concrete floor! Blackheart recovers to hit a senton off the top to win it.

Stone checks on Martinez, and she isn't moving. The winners celebrate.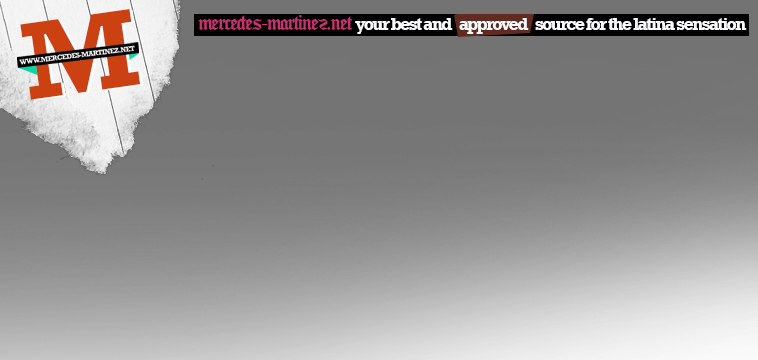 Kacy Catanzaro and Kayden Carter vs. Aliyah and Mercedes Martinez

We go back to the ring and out comes the team of Kacy Catanzaro and Kayden Carter. Out next comes The Robert Stone Brand – Aliyah and Mercedes Martinez with Robert Stone.

Stone takes the mic and starts bragging about his brand in the ring, saying they've been on fire as of late. He's always looking to the future and the future is bright. He offers Catanzaro a spot in the group, saying she's hanging out with a loser. Catanzaro stomps on his foot. Stone gets sent out as the bell hits. Carter and Aliyah go at it to start.

Catanzaro and Carter double team Aliyah for a 2 count. Carter comes back in for more double teaming in the corner. They hit superkicks and Carter covers for a 2 count. Martinez comes in and they hit a big double team on Carter but Catanzaro breaks the pin up. The referee restores order as we go to commercial.

Back from the break and Aliyah drops Carter for a 2 count. Martinez tags in for some quick double teaming in the corner. Martinez with kicks to the gut in the corner. Martinez with big thrusts in the corner now. Martinez drops Carter again as Aliyah tags in and delivers a leg drop for a 2 count. Carter rolls Aliyah into a crucifix pin but she kicks out. Martinez comes back in as they keep Carter in their corner. Martinez dominates Carter in the opposite corner.

Aliyah is back in now. Carter counters a move but Aliyah goes for the leg on the mat. Carter kicks her back and crawls for the tag as the crowd rallies. Martinez and Catanzaro tag in at the same time. They go at it and Catanzaro unloads in the corner. Catanzaro drops Martinez and hits a big kick but can't get the pin. All four get involved now. Martinez struggles with Catanzaro in the middle of the ring but ends up hitting the Air Raid for the pin to win.

Winners: Mercedes Martinez and Aliyah

After the match, The Robert Stone Brand stands tall in the ring but Martinez wants no part of a celebration. We go to replays. We come back and the winners stand tall as Stone hypes them up. The music interrupts and out comes Rhea Ripley to the stage. Martinez invites her to the ring. Ripley walks down the ramp as Aliyah and Stone exit the ring. Ripley rushes the ring and goes at it with Martinez, dropping her with a kick. Aliyah comes from behind and decks Ripley. She checks on Martinez but gets pushed away. They go at Ripley again but Shotzi Blackheart makes the save. Shotzi runs wild and clears the ring of Martinez and Aliyah. Shotzi helps Ripley up and they stand tall as The Robert Stone Brand looks on from the outside.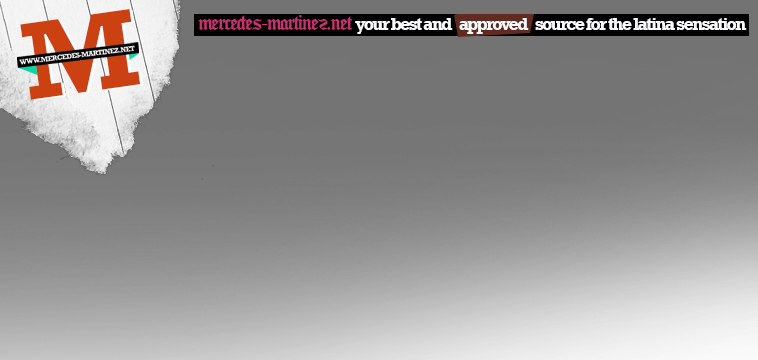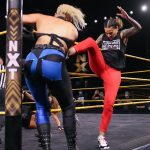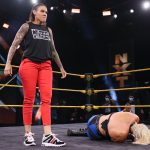 Dakota Kai defeated Rhea Ripley

During the match, Kai tries to superplex Ripley back into the ring. As the referee is distracted, when Mercedes Martinez attacks Ripley from behind with a big kick. Kai hits the Go To Kick for the win. After the match, Martinez hits the ring again. Martinez drops Ripley with the air raid crash before posing over Ripley.

Backstage Segment

McKenzie Mitchell catches up to Stone, Martinez and Aliyah. Robert  says that Ripley turned down his invitation to join the brand, but that doesn't mean they're done with her. The heels laugh and walk off.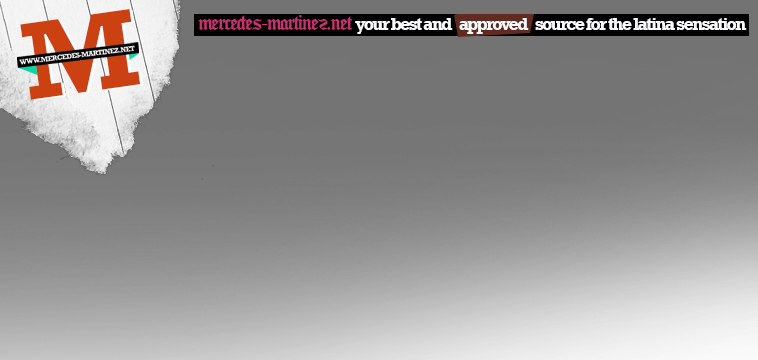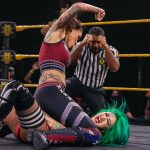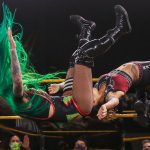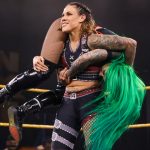 Shotzi Blackheart vs. Mercedes Martinez We go back to the ring and out comes Shotzi Blackheart in her mini-tank. Out next comes The Robert Stone Brand – Mercedes Martinez with Aliyah and Robert Stone himself. Martinez hits the ring to pose and they stand behind her. The bell rings and Shotzi unloads on Martinez with strikes, dropping her. Shotzi charges but Martinez tosses her over the top rope to the floor. Stone and Aliyah taunt Shotzi, distracting her. Martinez comes out and attacks from behind, dropping Shotzi to boos. The referee counts. Martinez slams Shotzi face-first onto the apron edge. Martinez brings it back in and mounts Shotzi with rights and lefts. Shotzi blocks a Fisherman's Buster and looks to make a comeback. Blackheart with a big boot and a shot in the corner while Mercedes is down.

Martinez kicks out of the Sunset Bomb. Shotzi avoids a clothesline, then drops Martinez on her face. Shotzi with big forearms and a Switchblade kick in the middle of the ring. Shotzi yells out and hits a reverse senton while Martinez is positioned on the middle rope. Shotzi covers but Martinez kicks out at 1. Shotzi charges again but Martinez catches her with a big Spinebuster in the middle of the ring. Martinez covers for a 2 count. Martinez mounts Shotzi in the middle of the ring with more strikes. More back and forth now. Martinez blocks Sliced Bread #2 out of the corner. Martinez climbs up with big forearm shots to the chest. Martinez hits a huge super German suplex from the top for a pop. Martinez picks Shotzi up in the middle of the ring and drives her down into the mat. Martinez covers for the pin to win.

Winner: Mercedes Martinez

After the match, Martinez stands tall and is joined by Stone and Aliyah. We go to replays. The boos get louder as Martinez poses in the corner.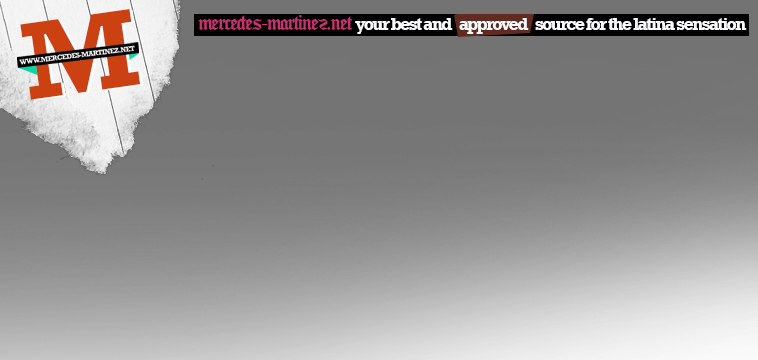 Aliyah w/Robert Stone vs. Shotzi Blackheart

Blackheart is all over Aliyah. Blackheart lands a leg drop to Aliyah's midsection. Blackheart lands her senton in the ropes. After a distraction from Stone, Aliyah slams face into the mat outside. Northern lights suplex by Aliyah. Blackheart kicks out. Aliyah continues her assault. Blackheart fires up and hits a bulldog. Spinning elbow followed by a scorpion kick. Aliyah rolls up Blackheart with her feet on the ropes. The referee breaks the count. Dragon suplex by Blackheart. Stone gets on the apron. Blackheart kicks Stone in the face. Blackheart hits a senton off the top for the win.

Winner- Shotzi Blackheart

After the match, Blackheart runs over Stone's other leg. Mercedes Martinez runs down the ramp and boots Blackheart in the face.
Backstage, Martinez tells Stone that she needs someone to handle the business and all the stuff she doesn't care about. If Stone oversteps she will break both his legs. Stone welcomes her to the Robert Stone Brand.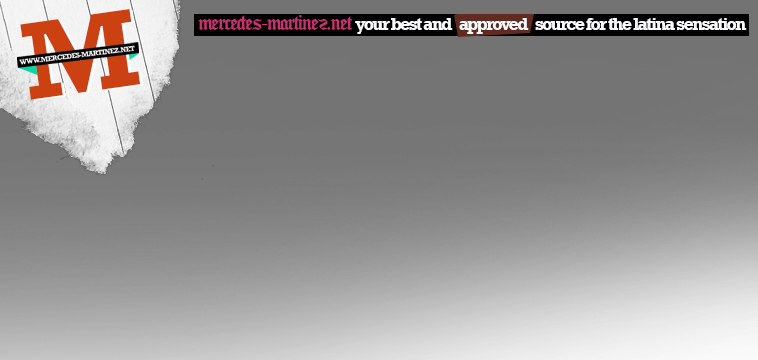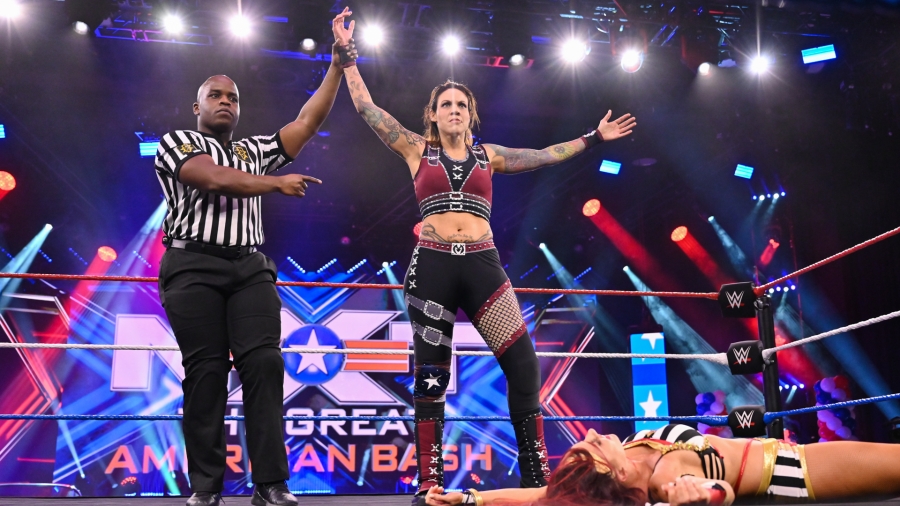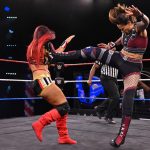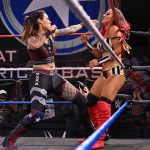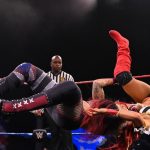 Mercedes Martinez vs. Santana Garrett

We go back to the ring and out comes Mercedes Martinez making her return to NXT TV. Santana Garrett waits in the ring.

The bell rings and Mercedes kicks Santana in the gut to start. Mercedes unloads in the corner and beats Garrett down to some boos. Garrett turns it around and applies a submission on their feet. Mercedes turns it around but misses a running attack in the corner.

Garrett with a handspring into the corner but Mercedes comes right out with a running boot to level her. Martinez mounts Garrett in the middle of the ring and works her over. Garrett blocks a suplex and they trade strikes. Garrett misses an Okada Roll. More back and forth now.

Mercedes drops Garrett with a big forearm and gets more boos. Mercedes goes on and hits a Fisherman's Buster in the middle of the ring for the pin to win.

After the match, Martinez stands tall as the boos hit. She climbs the corner and poses as we go to replays. Martinez stands tall as the boos continue.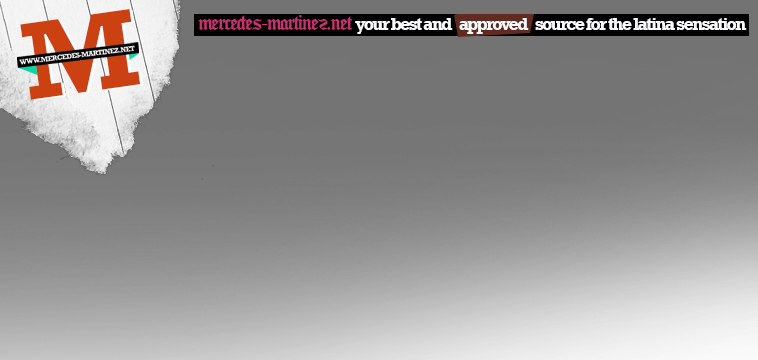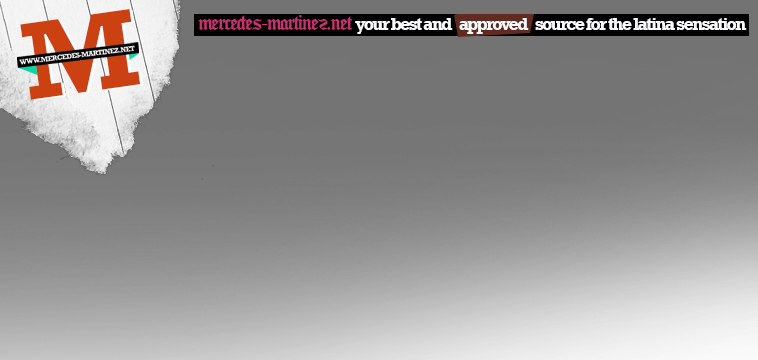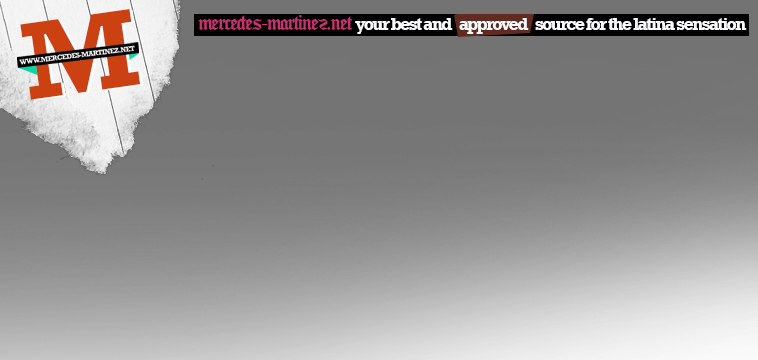 The veteran Superstar is looking to make her mark on the black-and-gold brand.