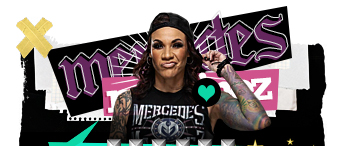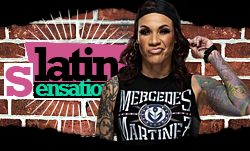 Mercedes Martinez
is known the world over as one of the very best. A grim-faced brawler with distinctive sleeves of tattoos, Martinez has been a fixture in the industry since 2004, serving as both the foundation and centerpieces of various women's divisions across several independent promotions. Martinez first appeared on WWE fans' radar as an entrant in the 2017 and 2018 Mae Young Classic tournaments, where she squared up against the likes of Shayna Baszler, Princesa Sugehit and Meiko Satomura. With towns and accomplishments beyond counting under her belt, Martinez has built the kind of career that is the envy and respect of anyone who wishes to call themselves a professional wrestler, and that's before she got to NXT. Imagine what she'll do now that she's here.
More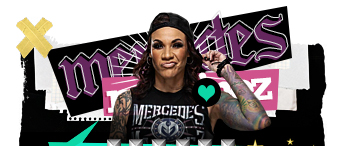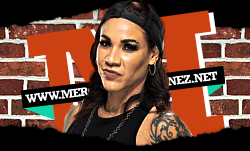 Show
: WWE NXT
Date
: Wednesday Nights
Time
: 8 PM ET
Channel
: USA Network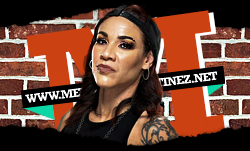 Channel
: WWE Network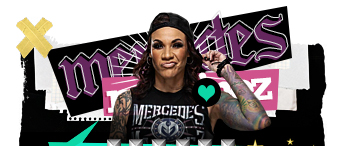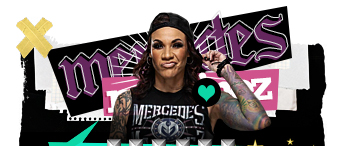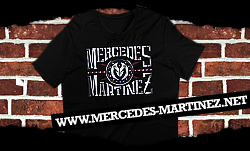 Your one stop shop for all your Mercedes Martinez apparel! Shop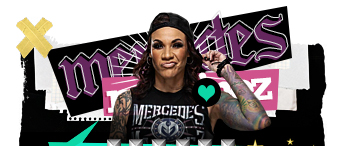 Have you ever met Mercedes or attended Live shows she wrestled? Do you have a fan experience you would like to share? Well look no further, here at Mercedes-Martinez.Net , we would like to hear about your experience with Mercedes. If you have any candids, scans, or stories, email us at MercedesMFansite@gmail.com. Full credit will be given for every donation!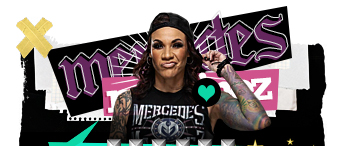 Mercedes-Martinez.Net is an approved source on NXT Superstar, Mercedes Martinez. We are in no way affiliated with WWE, or any other company. This is strictly a non profit fansite. No copyright infringement is intended. We do not claim ownership over any content posted on the site and give full credit to sources used. All photos, video content & media belong to WWE and all original source. We do not claim ownership of any content. All photos are being used under the Fair Copyright Law 107.copyright to their correct owners. If there are any problems with the information that we post please notify us to have it removed or credited.