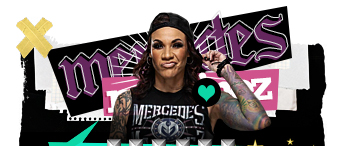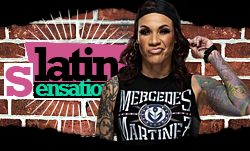 Mercedes Martinez
is known the world over as one of the very best. A grim-faced brawler with distinctive sleeves of tattoos, Martinez has been a fixture in the industry since 2004, serving as both the foundation and centerpieces of various women's divisions across several independent promotions. Martinez first appeared on WWE fans' radar as an entrant in the 2017 and 2018 Mae Young Classic tournaments, where she squared up against the likes of Shayna Baszler, Princesa Sugehit and Meiko Satomura. With towns and accomplishments beyond counting under her belt, Martinez has built the kind of career that is the envy and respect of anyone who wishes to call themselves a professional wrestler, and that's before she got to NXT. Imagine what she'll do now that she's here.
More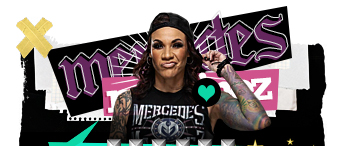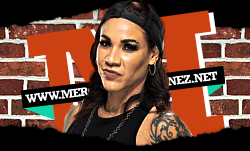 Show
: WWE NXT
Date
: Wednesday Nights
Time
: 8 PM ET
Channel
: USA Network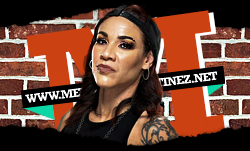 Channel
: WWE Network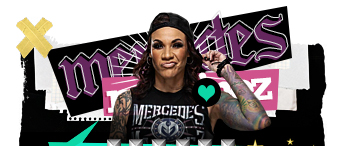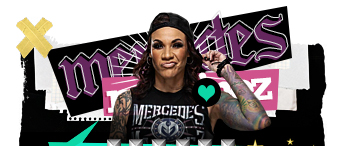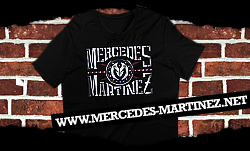 Your one stop shop for all your Mercedes Martinez apparel! Shop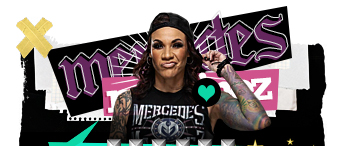 Have you ever met Mercedes or attended Live shows she wrestled? Do you have a fan experience you would like to share? Well look no further, here at Mercedes-Martinez.Net , we would like to hear about your experience with Mercedes. If you have any candids, scans, or stories, email us at MercedesMFansite@gmail.com. Full credit will be given for every donation!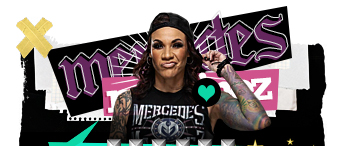 Mercedes-Martinez.Net is an approved source on NXT Superstar, Mercedes Martinez. We are in no way affiliated with WWE, or any other company. This is strictly a non profit fansite. No copyright infringement is intended. We do not claim ownership over any content posted on the site and give full credit to sources used. All photos, video content & media belong to WWE and all original source. We do not claim ownership of any content. All photos are being used under the Fair Copyright Law 107.copyright to their correct owners. If there are any problems with the information that we post please notify us to have it removed or credited.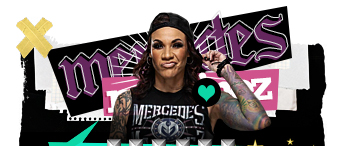 As Mercedes Martinez is about to make her entrance. Xi Li attacks her from behind. Martinez fights Li off. Martinez yells ring the bell.

Mercedes Martinez vs.  …

Martinez boots her opponet in the face. Martinez picks her up and hits a DVD for the win.

Winner- Mercedes Martinez
Mercedes Martinez vs. Zayda Ramier

Martinez works over Ramier. Ramier fires up but is quickly cut off by Martinez. Martinez lands multiple butterfly suplexes. Ramier runs right into a spinebuster from Martinez. Martinez misses a clothesline. Ramier hits a ranna into a rear-naked choke. Martinez drives Ramier into the corner. Martinez tosses Ramier off the top rope. Martinez lands an air raid crash for the win.

Winner- Mercedes Martinez

After the match, the lights go out in the arena. A red light shines in the ring as it fills with smoke. The lights drop again and come back up. Martinez's music starts to play again. Martinez now has the Tian Sha mark on her hand. Martinez is visibly confused as she leaves the ring.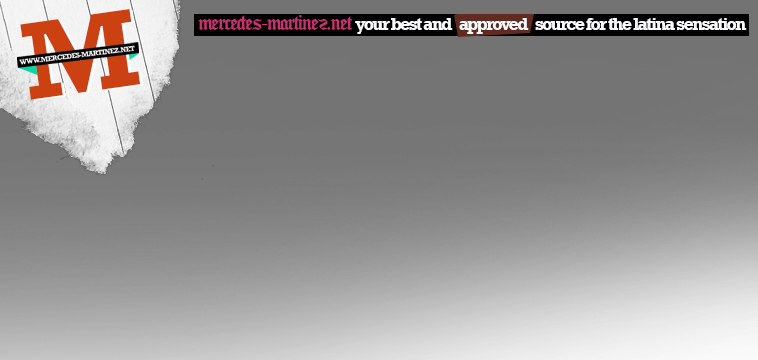 NXT Women's Championship Match: Raquel Gonzalez (c) w/Dakota Kai vs. Mercedes Martinez

As soon as the bell rings Gonzalez and Martinez tear into each other. Martinez clotheslines Gonzalez over the top rope. Martinez hits a senton off the apron. Martinez sends Gonzalez into the barricade. After the break, Gonzalez is working over Martinez. Martinez lands a big boot. Martinez lands a  hangman's swinging neck breaker for a near fall.

Gonzalez surprises Martinez with the ally oop into the ropes. Gonzalez lawn darts Martinez into the ring post. Martinez kicks out. Gonzalez tries the one-armed powerbomb. Martinez escapes and hits a nasty running knee. Martinez lands the Fisherman's Buster. Gonzalez kicks out. Gonzalez hits her finish for the win.

Winner and STILL NXT Women's Champion, Raquel Gonzalez!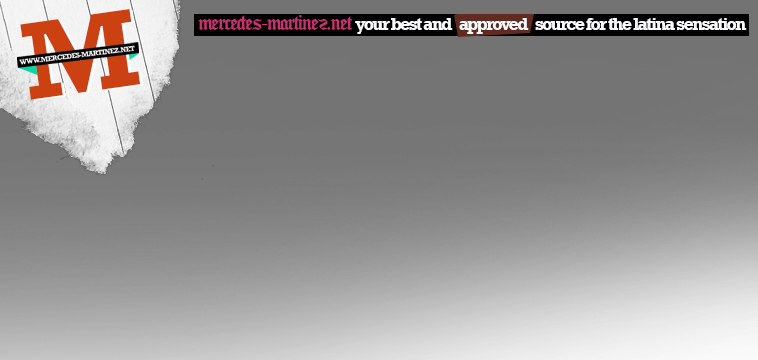 Dakota Kai w/Raquel Gonzalez vs. Mercedes Martinez

Kai and Martinez trade submission attempts. Martinez slaps her way out of a head scissors by Kai. Kai tries a leapfrog but Martinez picks Kai's leg out of the air, Martinez hits a spinebuster. Kai reverses Martinez's slam attempt into a DDT. Martinez kicks out. Kai lands a running boot for a near fall. Kai works over Martinez. Martinez starts to fire up. Kai cuts her off with a uranage into a backbreaker. Kai misses a running boot in the corner. Martinez traps Kai's leg between the top and middle rope. Martinez beats on Kai's knee. Martinez sits Kai on the top rope. Kai elbows her away. Martinez pulls Kai off the top rope and hits the cliffhanger. Kai kicks out.

Kai trips Martinez into the middle turnbuckle. Kai finally hits a running boot in the corner. Martinez rolls out of the ring. After the break. Martinez gets hung up in the ropes. Kai lands a stiff boot to the side of Martinez's head. Kai blasts Martinez with a hangman's codebreaker. Martinez kicks out again. Martinez surprises Kai with a roaring elbow strike. Martinez unloads on Kai in the corner with strike after strike. Martinez hits multiple butterfly suplexes. Martinez hits an armDT. Gonzalez and Martinez get in each other's faces. Gonzalez tries a cheap shot but Martinez ducks and rolls back in the ring. Martinez sets up a DVD but Gonzalez hits the ring and boots her in the face, causing a disqualification.

Winner- Mercedes Martinez

After the match, Gonzalez continues her assault, driving Martinez into the barricade over and over again. Gonzalez lawn darts Martinez into the fencing above the barricade.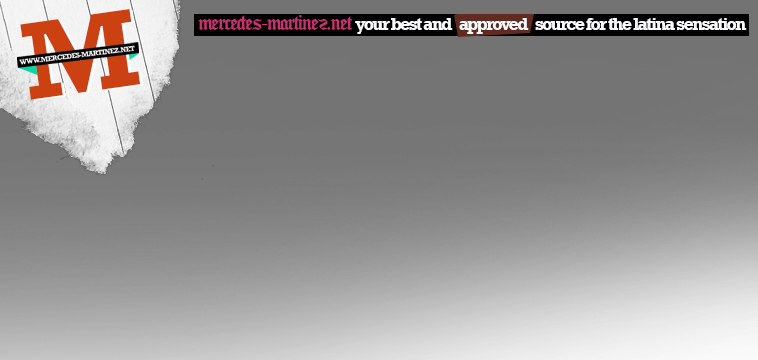 Mercedes Martinez vs. Jessi Kamea w/Aliyah and Robert Stone

Kamea jumps Martinez from behind as soon as the bell rings. Kamea works over Martinez. Martinez destroys Kamea with a running knee. Martinez hits a DVD for the win.

Winner- Mercedes Martinez

After the match, Martinez chases Stone around the ring and pins him against the barricade by his neck. Martinez tells him she wants her money. Stone hands her a stack. Martinez turns to the announce desk. Martinez has a message Raquel Gonzalez. Martinez is coming for her.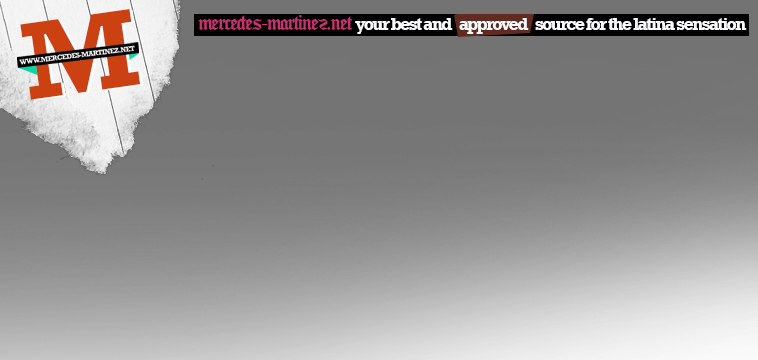 In-Ring Segment: Toni Storm

Storm says that when she wants something she doesn't wait her turn, she makes it happen. Storm wanted to be the first woman to win the Dusty Cup but Io Shirai ruined it. Storm wants to hurt Shirai and is going to take the Women's title from her. Shirai hits the ring and tells Storm she will fight Strom anywhere, any time. Shirai doesn't like Storm. Storm tackles Shirai. Shirai and Storm brawl. Shirai dumps Storm out of the ring. Mercedes Martinez attacks Shirai from behind. Martinez picks up the women's title. Storm rips it out of Martinez's hand. Shirai dropkicks Martinez into Shirai. Shirai goes up for a Moonsault but Storm saves Martinez. Storm drives Martinez into the ring apron. Storm flattens Shirai with multiple hip attacks in the corner. Storm picks up the Women's title and looks at it.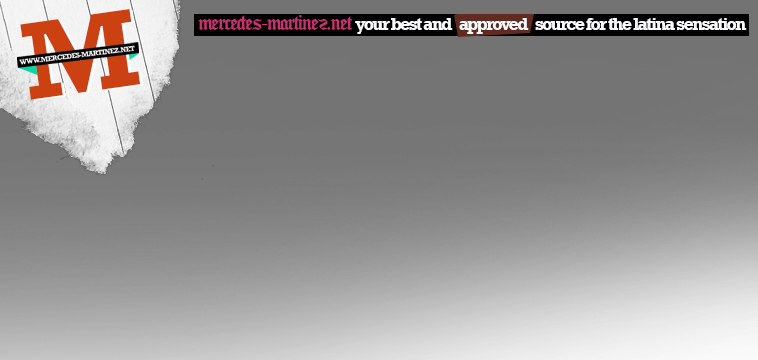 Backstage, Toni Storm and Mercedes Martinez say they are going to destroy Kayden Carter and Kaci Catanzaro tonight.
Women's Dusty Rhodes Tag Team Classic: Toni Storm and Mercedes Martinez vs. Kaci Catanzaro and Kayden Carter

After a bit of back and forth, Storm blasts Carter with a basement dropkick. Martinez tags in and slams Carter. Carter tags in Catanzaro. Carter and Catanzaro double dropkick Martinez. Martinez unloads on Carter. Catanzaro almost lands a head-scissors but Martinez turns it into powerslam. Carter breaks up the pin. After the break, Martinez tries to fireman's carry Catanzaro off the top rope. Catanzaro reverses it into a Mysterio-style top rope ranna. Martinez manages to tag in Storm. Carter tags in and clears the ring. Carter dropkicks Storm and lands in a splash on Martinez.

Carter lands a nasty running boot to Storm. Carter surprises Storm with a slingshot dropkick. Catanzaro crushes Martinez with a corkscrew splash to the outside. Storm German suplexes Carter. Storm locks Carter in a single leg crab with her foot on the back of Carter's head. Io Shirai hops the barricade and attacks Martinez. Carter puts Storm in a rolling Indian deathlock. Catanzaro dives off the top and hits a corkscrew reverse senton bomb for the win!

Winners- Kayden Carter and Kaci Catanzaro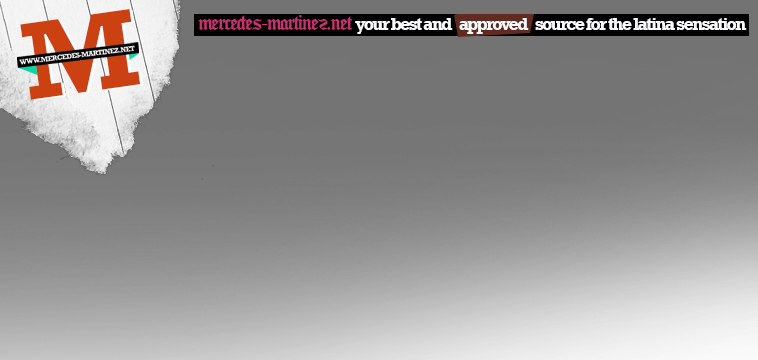 Mercedes Martinez vs. Valentina Feroz

We go back to the ring and out comes Mercedes Martinez for her NXT in-ring return. She hits the ring with a mask over her face as the crowd boos. Valentina Feroz waits in the ring.

The bell rings and Martinez dominates early on. Feroz keeps coming but Martinez nails a big forearm and then drives Feroz into the mat with a chokeslam. Martinez uses the middle rope as the referee warns her. Feroz tries to make a comeback again but Martinez keeps yelling at her and overpowering.

Martinez with a big Spinebuster. Martinez kicks Feroz around and taunts her as the boos get louder. Martinez dominates some more and scoops Feroz on her shoulders for a big Air Raid Crash in the middle of the ring for the pin to win.

After the match, Martinez stands tall over Feroz as her music hits. We go to replays. Martinez yells at the camera and puts the whole locker room on notice.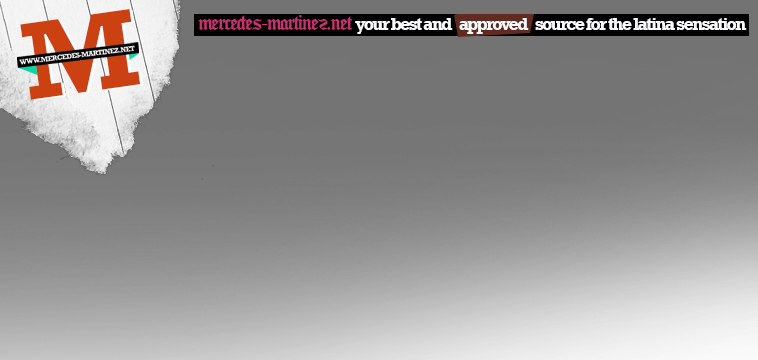 Shirai marches right to the ring, without her title, and she's all business.

Shirai grabs a steel chair and brings it into the ring. She takes a seat and tells Storm to come out. Shirai drops the mic and kicks her feet up, waiting for Storm. Storm's music hits but instead, Shirai is attacked behind by a returning Mercedes Martinez. Martinez takes Shirai to the floor and manhandles her, driving her into the lighting rig and the barrier. The boos get louder as Martinez keeps the punishment coming.

Martinez tries to bring the brawl back into the ring but Shirai kicks her in the face. Shirai comes back to the floor but Martinez decks her, then launches her into the bottom of the announce table. Martinez stands tall over Shirai at ringside and raises her arms as the boos continue. We go to commercial.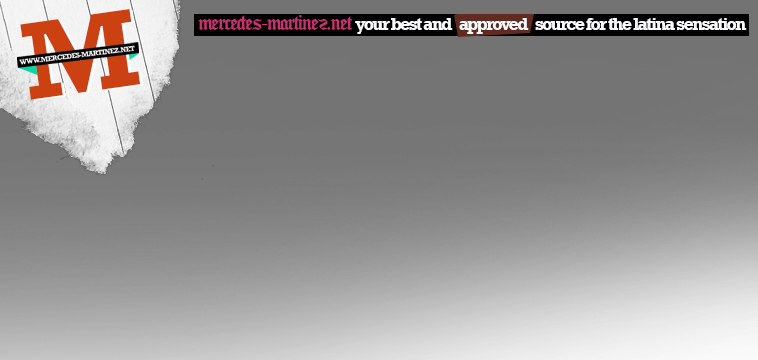 Backstage, Martinez says Ripley is a bad woman but she isn't as bad as her. Martinez isn't going to stop tonight until there is nothing left of her.
Steel Cage Match: Rhea Ripley vs. Mercedes Martinez w/Robert Stone

Martinez slides a bunch of weapons into the ring. As Martinez is setting up a table, Ripley attacks her from behind. Ripley traps Martinez behind the cage door. Ripley kicks the cage into Martinez multiple times. Ripley sends a table into the ring. As Ripley gets in the ring, Martinez kicks her into the cage. Martinez tries to hit Ripley with a chair but Ripley avoids it. Ripley launches Martinez into the cage. Ripley stands on Martinez's back.

Martinez counters the Riptide into the fisherman's buster. Martinez slams Ripley on a steel chair. Ripley kicks out. After the break, Martinez German suplexes Ripley off the top rope. Ripley chucks a chair at Martinez while she is on the top rope. Ripley dropkicks Martinez. Superplex by Ripley. Spinebuster by Martinez. Ripley locks Martinez in the Prism. Martinez grabs a kendo stick and hits Ripley with it. Robert Stone tries to climb the cage. Ripley hits Stone with the kendo stick.

Martinez attacks Ripley from behind. Martinez hits a neck breaker off the top. Ripley kicks out. Stone is still hanging from the top of the cage. Martinez sets up the table. Martinez tries to hit a fisherman's buster off the top through a table. Ripley escapes and hits Riptide off the top through a table for the win.

Winner- Rhea Ripley